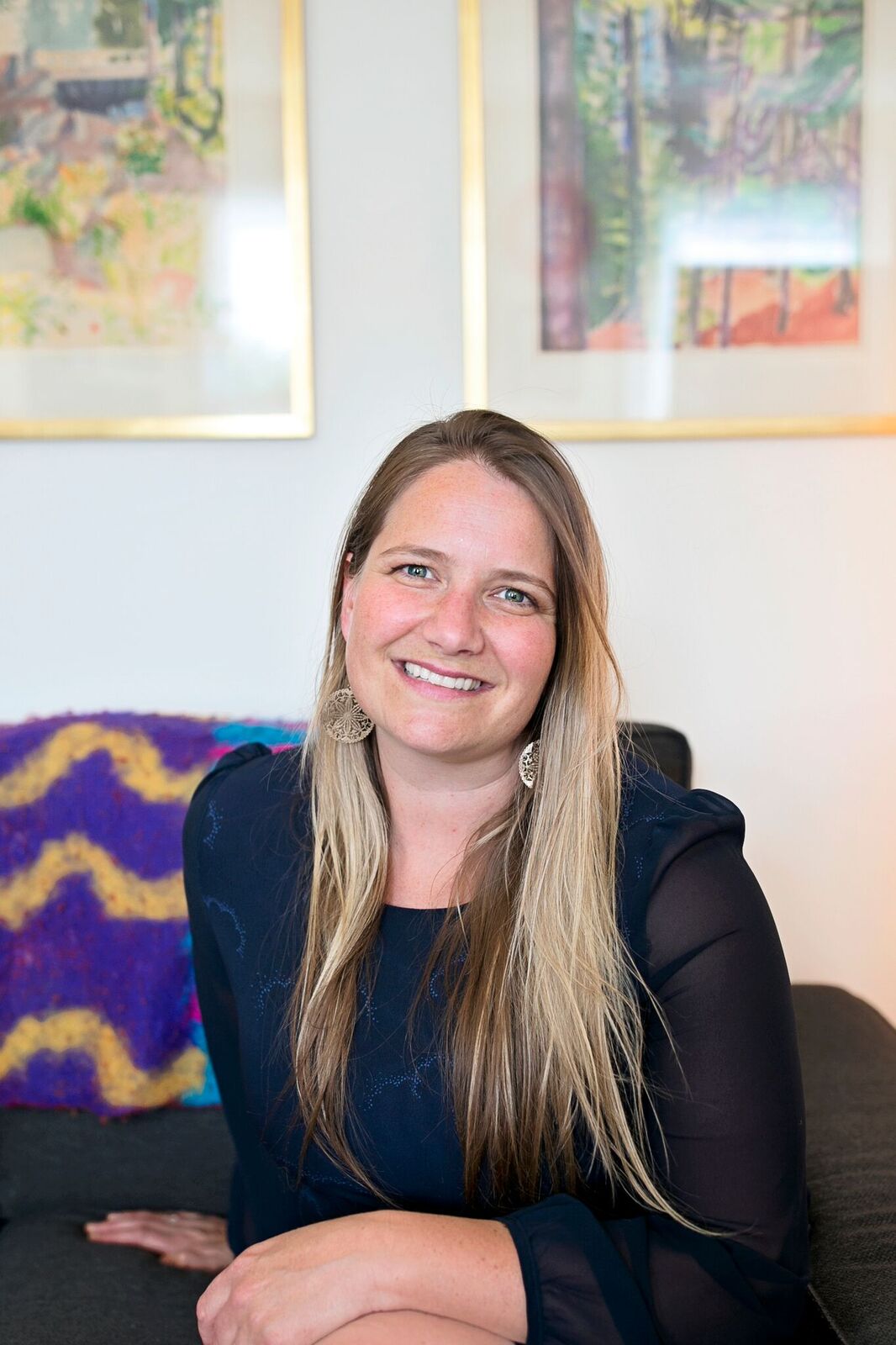 Milja Brecher-DeMuro, MSW, LCSW
Milja Brecher-DeMuro is a Licensed Clinical Social Worker who primarily works with teens and adults, 16 years old and up.
Milja received her Master's in Social Work in 2002 and immediately created the non-profit organization: The Women's Collective (WoCo).  WoCo was a product of a dream and a recognized need and provided programming and resources for the women and girls in Hancock County, Maine.  WoCo is a wonderful representation of all that is most important in how Milja practices clinical social work today; Milja believes that everyone has the ability within themselves to bounce back from whatever they are struggling with, find their own strengths, connect to their own wisdom and have the capacity to feel more peaceful, beautiful, content and grateful in their own lives.
As a psychotherapist, Milja specializes in working with teens and adults around dual diagnosis, substance use, depression, anxiety, body image challenges, self-esteem, life transitions, LGBTQ+, and trauma and uses experiential tools such as Emotional Freedom Technique (EFT, aka Tapping), Eye Movement Desensitization Reprocessing (EMDR), Motivational Interviewing (MI), Mind-Body Skills, Mindfulness, Guided Imagery Meditation and her work is rooted in the philosophy of Resiliency.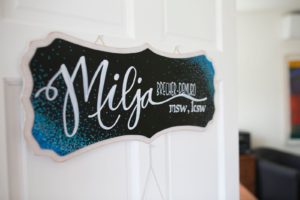 Milja is also passionate about meeting the broader needs of the community and actively works to provide feminist, progressive, cutting-edge and needed programming and trainings for area residents and helping professionals.  Recent coordinated trainings in: Non-Violent Communication, Motivational Interviewing, Resiliency, Transgender/gender diversity education, Sexual Consent education, Girl's Self-Esteem and Body Image programming, Self-Confidence & Self-Defense for Girls, Mother-Daughter groups, Divorced/Separated Women's support group.
Education
Milja completed her BA at Hampshire College in Amherst, MA in 1999 with a focus on child and adolescent cognitive and psychological development.  Milja's DIV III (senior thesis) explored Adolescent Female Body Image: Moving Beyond the Western Body Beautiful – exploring the impact of Western cultural feminine ideals on adolescent development and self-esteem.
Milja's undergraduate internships took place at Kid's Peace in Ellsworth, ME, working with troubled teens in the outdoor recreation department.  Milja also facilitated an after-school program for high-risk elementary school students in Springfield, MA.   Milja also studied cognitive development, feminist theory, and sociology.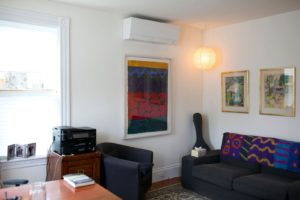 After working for Community Health and Counseling Services in Ellsworth, ME as a residential counselor in a group home for teen girls, Milja's graduate education began at Smith College School for Social Work in Northampton, MA.  While in school, Milja interned at Youth Links in Portland, ME as an in-home family therapist.  Milja completed her graduate education at the University of Maine, focusing on Clinical Social Work and completed her graduate internship working as an in-school therapist at The Liberty School in Blue Hill, ME; an alternative high school.   Milja completed her Masters Degree in Social Work in 2002.
The Women's Collective was founded in 2002 and gave birth to programs such as Girls Eye View – Gambia, A cultural exchange program between girls from Hancock County, ME and Jambanjelly, Gambia in West Africa. The award winning documentary project In Our Image –created by 9 high school girls from Mount Desert Island about the impact of Western Culture on body image, self-esteem and health. A production of the Vagina Monologues, raising thousands of dollars for The Next Step domestic violence program. During the young child rearing years Milja worked as the Alumni Director at College of the Atlantic, Health Coordinator at Healthy Acadia and a mental health provider at Acadia Family Center in Southwest Harbor – working with teens and adults impacted by addiction. Milja has been in private practice since 2012.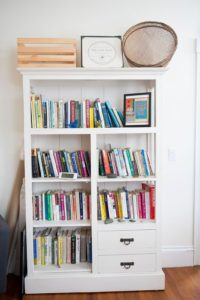 Finally The Counseling Collaborative was founded in 2015 with colleagues Dawn Nuding, LCPC, ATR and Tara McKernan, LCPC-C – and the dream continues to grow and provides vital, sound, compassionate and creative mental health support and programming for the people of Hancock County and beyond. So grateful for the support, expertise and passion of The Counseling Collaborative Team – Dawn, Tara, Dennis and Tia!
Personal
Milja was born in Helsinki, Finland and grew up in Bar Harbor, Maine. Milja loves to explore Acadia National Park, devours young adult novels, existential pondering, philosophy and spirituality. Milja dabbles in yoga, social activism and running. She loves spending time completely off the grid at her rustic camp with her husband and two kids, snuggling with her dog Sandy (you may meet him at the office some days) and talking, talking and talking with friends – practicing in real time – this crazy, awe-inspiring life.
Billing/Fees
Assessment (1-1/2 to 2 hours):     $175.00
Individual (1 hour):                               $140.00
**Payment is due at the time the service is provided, unless other arrangements have been made.
Sliding fee scale available on request. Insurance companies will be billed directly, if desired, and the client will be charged the co-pay balance (which depends on the client's specific insurance coverage).
Cash, Check, Visa/MasterCard, Debit Card accepted for payment
Third-party insurance policies currently accepted

– Anthem Blue Cross Blue Shield
– Community Health Options
– Harvard Pilgrim
– United Behavioral Health/Optum
– Commercial Travelers
– Aetna
*It is the client's responsibility to check with all other insurance providers about out of network coverage. Co-pays and out of pocket payments are required at the time of service.