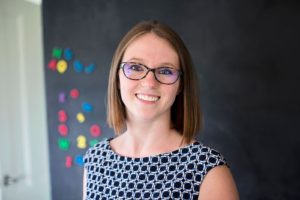 Tia Winter, LCSW
Tia Winter is a Licensed Clinical Social Worker whose particular interests are with infants, children, families, and young adults.  Tia specializes in working with trauma and attachment disorders as well as parenting skills.  She has also worked with substance use disorders, OCD, anxiety, depression, body image, ADHD, conduct disorders, and childhood traumatic grief (CTG).  She utilizes dialectical behavioral therapy (DBT), Cognitive Behavioral Therapy (CBT) and trauma-focused cognitive behavioral therapy (TF-CBT), Tia has been trained to do mindfulness yoga with children 2-12 years old, which is often engrained in her work with children and families.  She has also been trained on the 7 Challenges Model, which is a substance abuse treatment model designed specifically for adolescents.
When working with parents and families, Tia focuses on Positive Parenting techniques, and has been trained in child-parent psychotherapy (CPP), the attachment, self-regulation, and competence (ARC) model, Parent Management Training (PMT), and Helping the Noncompliant Child (HNC).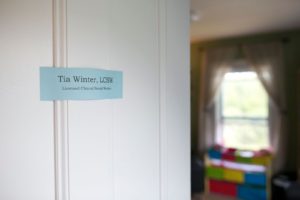 Tia received her Master's in Social Work from Simmons College in 2014.  She worked for community mental health centers in Vermont and New Hampshire as a Child and Family therapist before moving to the Bar Harbor area.  Before focusing on children and families, Tia completed a Masters-level internship at an Intensive Outpatient Program for adult women with co-occuring trauma and substance use disorders.  This IOP was affiliated with a transitional housing program and a trauma-informed therapeutic preschool which Tia had the opportunity to work alongside and shadow. 
Sessions with Tia will be strengths-based, client-centered, and client-directed.  Clients will have an active role in determining their goals and are encouraged to provide feedback about what is most helpful to them to guide treatment.  Tia strongly believes in the family systems dynamic, which recognizes every member's influence on the family.  When working with your child, Tia encourages parents to be actively involved in their child's treatment.
Education
Tia majored in Psychology with a minor in Political Science for her Bachelor's degree from Northern Illinois University in 2012.  Through her studies, Tia realized the love she had for the field of social work.  In 2014, Tia earned her Master of Social Work degree at Simmons College in Boston, Massachusetts.
Personal
Tia grew up with a large family in Philo, Illinois.  She slowly moved further north until settling in the Bar Harbor area for her husband's work.  Tia loves to read, knit, and spend time with her family which consists of her husband, their daughter, and two energetic dogs.
Billing/Fees
Assessment (1-1/2 to 2 hours):     $125.00
Individual (1 hour):                               $90.00
Family (1 Hour):                                     $115.00
**Payment is due at the time the service is provided, unless other arrangements have been made.
Insurance companies will be billed directly, if desired, and the client will be charged the co-pay balance (which depends on the client's specific insurance coverage).
Third-party insurance policies currently accepted
– MaineCare (MaineCare claims processed through Cornerstone Behavioral     Healthcare)
– Anthem Blue Cross Blue Shield
– Harvard Pilgrim
– United Behavioral Health/Optum
– Magellan
-Pending with Aetna
*It is the client's responsibility to check with all other insurance providers about out of network coverage. Co-pays and out of pocket payments are required at the time of service.
**Cornerstone Behavioral Health Care Affiliate